Decision Dynamics AB and Future of Work Solutions in a strategic partnership! Our ambition is to offer digital assessments and tools, which help organizations build and implement more accurate strategies on their transformational journey. As a result of our partnership, the diagnostic assessment of the Future of Work Solution's 10 work trends, the Future of Work Index™(FWI) is presently being introduced to the market. More information on webinars and certification on the tool will come during Spring 2023.
Decision Dynamics AB is a leading provider of solutions for leadership and talent management. These solutions help organizations and leaders to succeed in a dynamic world by making smarter people decisions, resulting in greater engagement and superior performance. Their scientific approach is based on more than 40 years of validated international research and global practice of assessing, selecting, and developing millions of managers and co-workers.
Future of Work Solutions is an international network company connecting senior leaders and experts with experience across industries and global reach. The company position itself as a futuristic advisory think tank supporting all sizes of the organizations on their way to building future oriented workplace. The model of ´10 strategic trends´ comes with massive research in the area and guide companies from strategy to how to work with organizational design, cultural transformation and much more.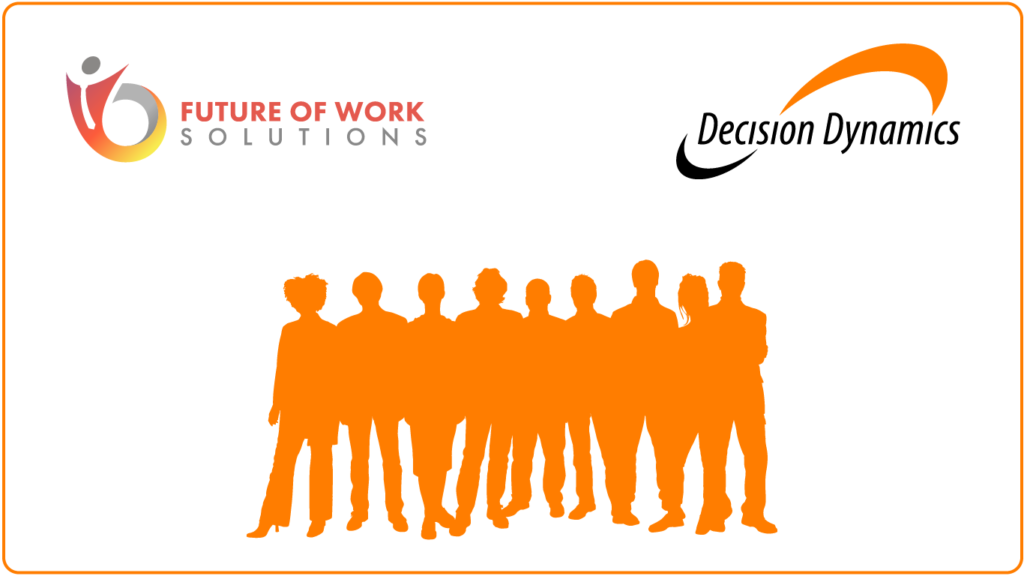 We are very happy with the news on our partnership and excited on the new tools being built up, and soon being available on the market!